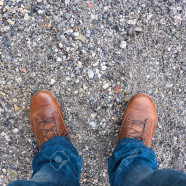 Recently I had the opportunity to attend an address by David Petraeus, retired US Army General and CIA Director.
Currently Petraeus is a Partner with KKR, chairman of the KKR Global Institute, and serves three separate universities in various roles; obviously a bright and accomplished individual.  And although I found his address engaging, what impressed me most was his sense of firm grounding.  He knows who he is. His self-knowledge radiated from the podium. Through good times and bad, wise decisions and stumbles, David Petraeus has a strong sense of self and the bigger world.
The source of this self-mastery is in spiritual intelligence.  Like intellectual intelligence and emotional intelligence, spiritual intelligence is a developed awareness…in this case, of self and the larger picture of life.  Intellectual intelligence is measured by an evolving intellectual quotient (IQ), emotional intelligence by emotional quotient (EQ), and spiritual intelligence by spiritual quotient (SQ).
The linked article delves into the different aspects of spiritual intelligence and why it is a critical element of leadership development.  In particular, it looks at the necessity of being grounded as a leader while implementing the improvement process of LEAN.
Along these lines, my colleague Marvin Washington and I are presenting at the World Conference on Quality and Improvement in May. http://asq.org/wcqi/.  We will share how the current best of Executive Leadership Education employs the three aspects of intelligence: intellectual, emotional and spiritual.  We use the work accomplished with the Royal Canadian Mounted Police and Alberta Health Services of Canada as case studies.
Come join us for an exciting conference.