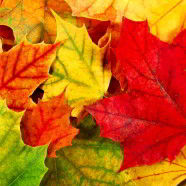 As we in the Northern Hemisphere are experiencing the transition from long summer days into autumn coolness, I am reminded of the constancy of change. I welcome the four seasons as the changes in weather produce new exercise routines, social engagements, work patterns, community events and celebrations. Each season seems to usher in a new life chapter.
But all change is not the same. Seasonal changes have a pattern, and we like to compare our previous experiences with the repeat of the pattern. How cold or hot is the season compared to previous ones; what is the nature of this seasonal celebration compared to last year's. Our organizational and societal systems are being challenged with two major forces…acceleration of change and increased complexity.  Although not always prevalent, these forces have shown up in historical times, and we are certainly in such a period now. I am reminded of another time where the American industrial revolution was happening at full throttle.  J. Paul Getty, an industrial icon, was quoted as saying,
            "In times of rapid change, experience could be your worst enemy."
Be aware of change patterns in your organization, as well as to transformational changes which establish new patterns.  Transformational change is a break with the past, a non-continuous breakthrough change.
To turn change into opportunity, I invite you to look at the catalog of short and immersion courses offered by Transformation Systems International. Exploring the Possibilities is a summary of Our Practice, Our Process, and most importantly, Our People. We are a team that believes in intentionally managing transformational change, and our greatest pleasure is to work with businesses, governments and organizations that understand they need help to do this effectively.
Please call on any one of us at any time if we can help you and your team achieve higher performance, greater confidence, and more engaged partnerships.